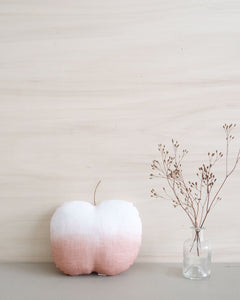 This apple cloud shaped cushion/soft toy is made of 100% cotton-hand dyed.
Perfect for cuddling, playing, gift-giving and decorating.

Material: 100% organic cotton with polyester stuffing 

Color: rosa on white

Machine washable to 40 C

All product are designed and handcrafted by MIKANU, with care and attention for detail and quality.